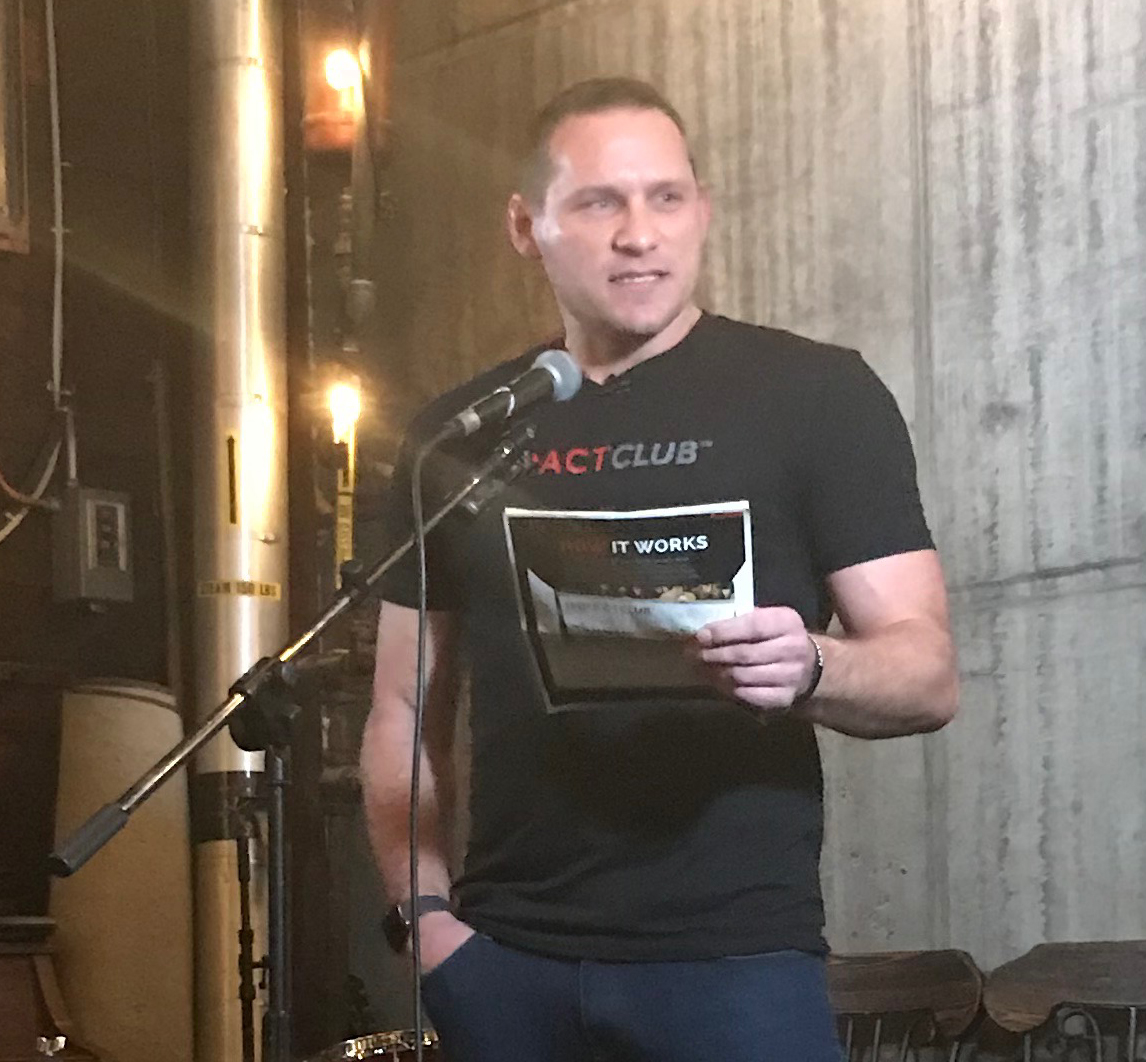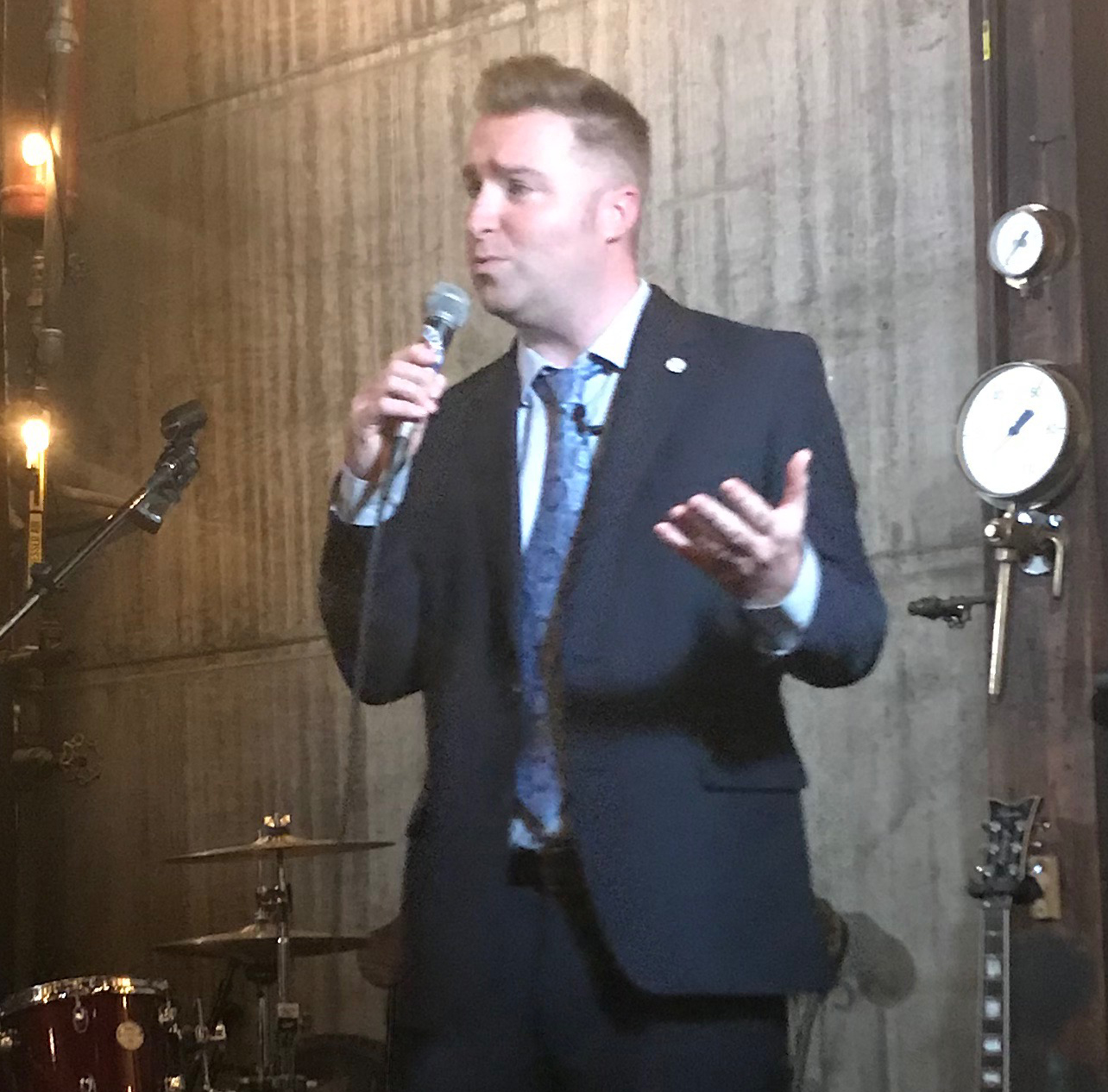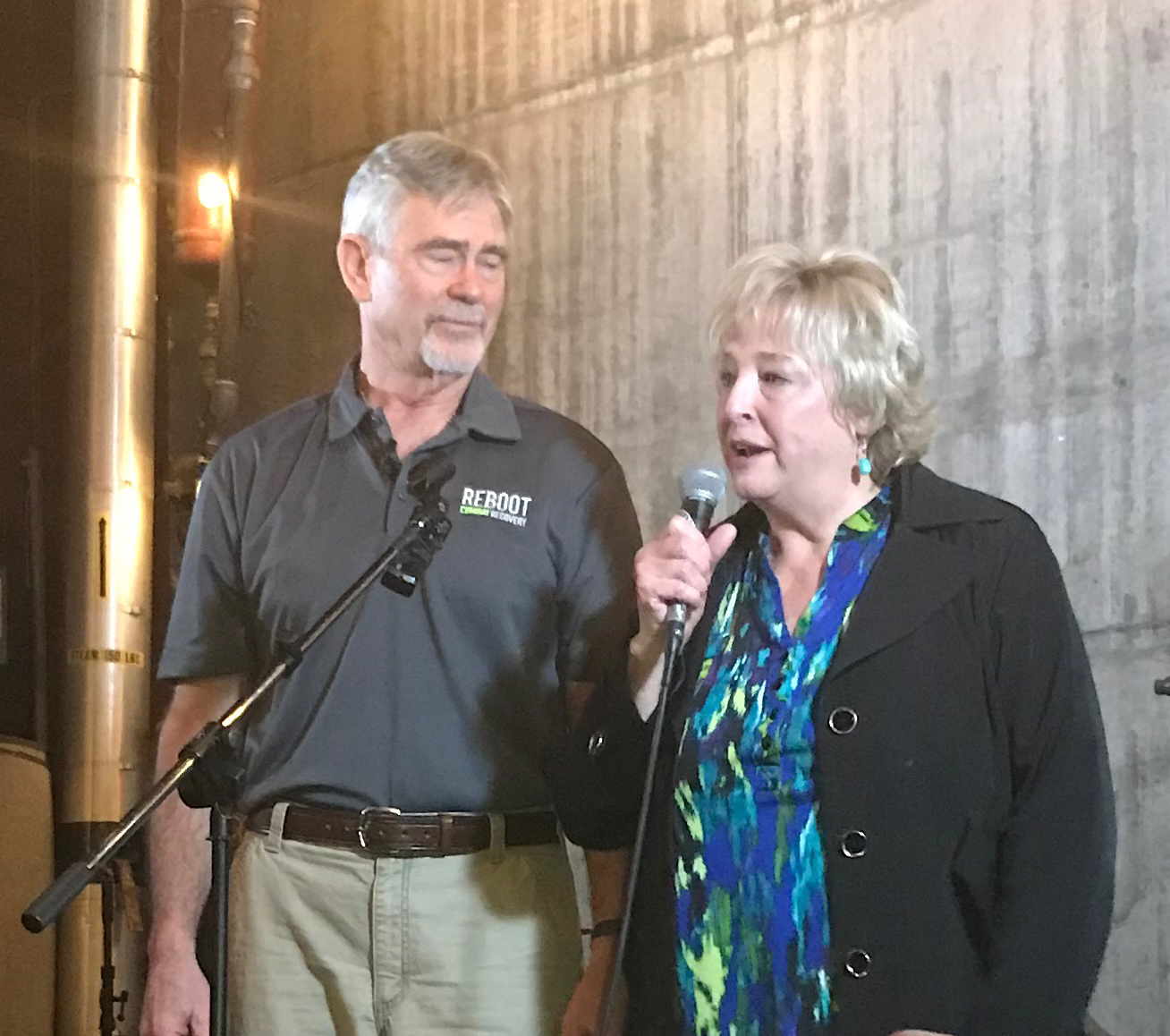 Looking Glass was proud to have been invited to speak at Eugene's Impact Club meeting last night. One of three candidates for the night's donation, our own Tyler Mack spoke about the great work we do for youth in Lane County. "Looking Glass was honored to participate in this great event with Impact Club," Said Tyler Mack, Looking Glass Director of Marketing & Development. "What an awesome organization and a great way to share information about local nonprofits and provide community members with a way to give back so directly and in a large, collective manner."
With only five minutes to discuss our extensive services, Tyler focused on a few of our success stories and the power to affect change in our community with donations to Looking Glass.
Congratulations to Branches of Valor for winning last night's donation. It was also great to hear from McKenzie River Trust about the important work they do for our local rivers.